Letting Go...Properly
Some work activities for which you are responsible happen "below the waterline" and will "sink the ship" if not done right. These are the items either not meant to be delegated or to be delegated only to the most competent, caring, and trusted few. The vast majority of assignments and issues that arise, though, are "above the waterline." Making the distinction between the two is the first step to successful delegation. Many technically, scientifically, or administratively trained people don't do this; instead, all assignments are linked in their minds. This blind spot is often due to their egos' being addicted to perfection or the "need to be needed"—yoking them to the behavior that made them successful in the past, but that will limit their potential for leadership going forward.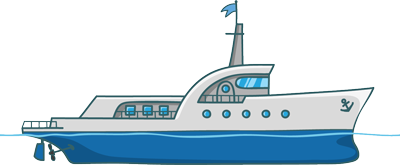 Fig. 1 "Managing at the Waterline"
Above-the-waterline assignments, if not done with the expected level of quality or timeliness, are the savvy leader's classroom. These leaders highlight errors and respectfully take their followers through a learning experience. However, many managers (for the rationalized reason of efficiency) fall into the trap of telling their followers what to do. This just reinforces the manager's ego, bolstering his or her sense of relevance or intelligence, but reducing the follower's confidence. Instead, a much better approach is to ask the follower to come up with the solutions. If there is a time constraint or a huge knowledge gap the delegate can always be told to talk with someone who has dealt with a similar situation in the past. This "kills three birds with one stone": The manager does not have to take time to explain or teach, he or she demonstrates confidence in the employee being consulted, and people learn to reference each other instead of the manager, which adds to the latter's time payment.
Sometimes you will have to step in, but this should be a last resort. Based upon the old Harvard B-School prescription that "managers should appropriately disallow employees from putting problems (monkeys) on the managers back"; Susie Greene, a colleague, often says, "Only monkeys with bananas." That is, establish the expectation that if they feel they must bring a problem to you, they must also bring their best solution. Always let them know you appreciated their bringing up an issue (don't ever show frustration when they come to you), but remind them of the longer-term goal of solving problems and assuming responsibility at the lowest possible level, and escalating appropriately. Most important, thank them for preventing you from being surprised by an issue after the fact.